Our last day in Iceland was eventful and action packed. Throughout the trip I'd been doing my best to see elves and huldufólk (hidden people) in the many majestic landscapes we visited. Luck hadn't been on my side but on this last day, our guide took us to a special beach and gave us all a "pill" to grant us powers to see the elves.
I didn't see any elves, but the seascape was spectacular. Even more magical was having the sun come out for a brief period of time, a rare and welcome treat.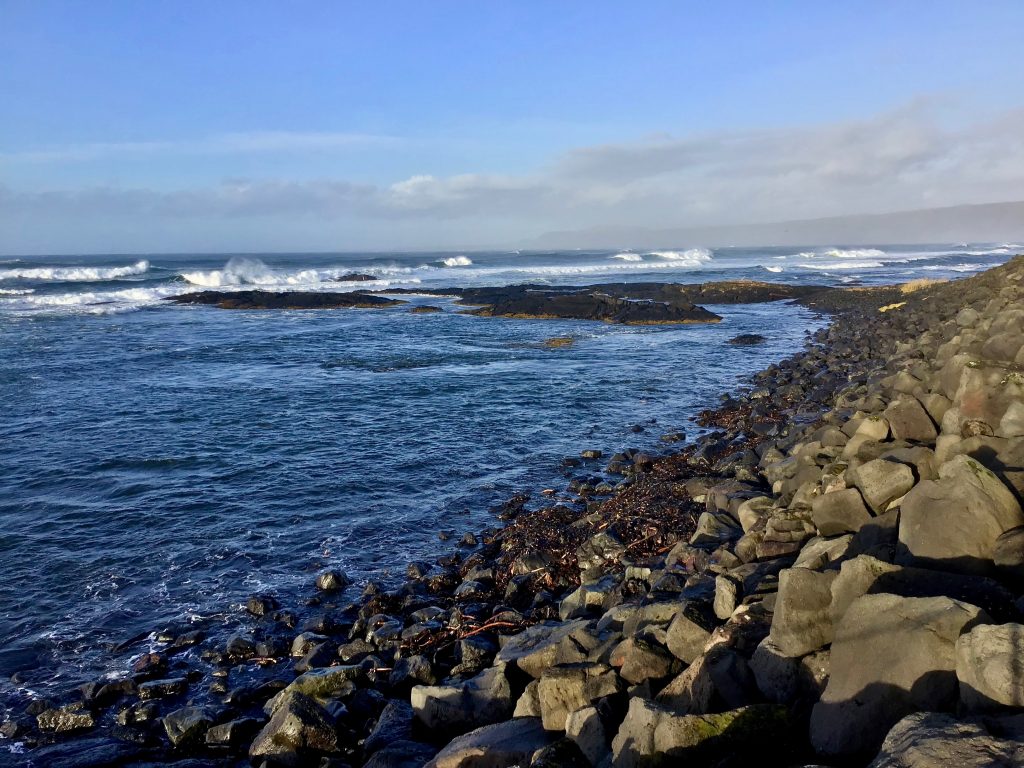 After the beach we headed to Grindavik, a town in the Reykjanes Peninsula. We toured the Search and Rescue center, where we heard from a volunteer about the different sorts of rescue missions performed by the center.
Following the tour, we suited up for an ATV ride through the lava fields.
My mom was in the back seat of the ATV and I proved to be a terrible driver. The ATV was clunky to steer and I veered off the path once or twice. The terrain was bumpy and full of muddy depressions making it challenging to stay on course. At the midway point, we stopped to take pictures of an abandoned ship.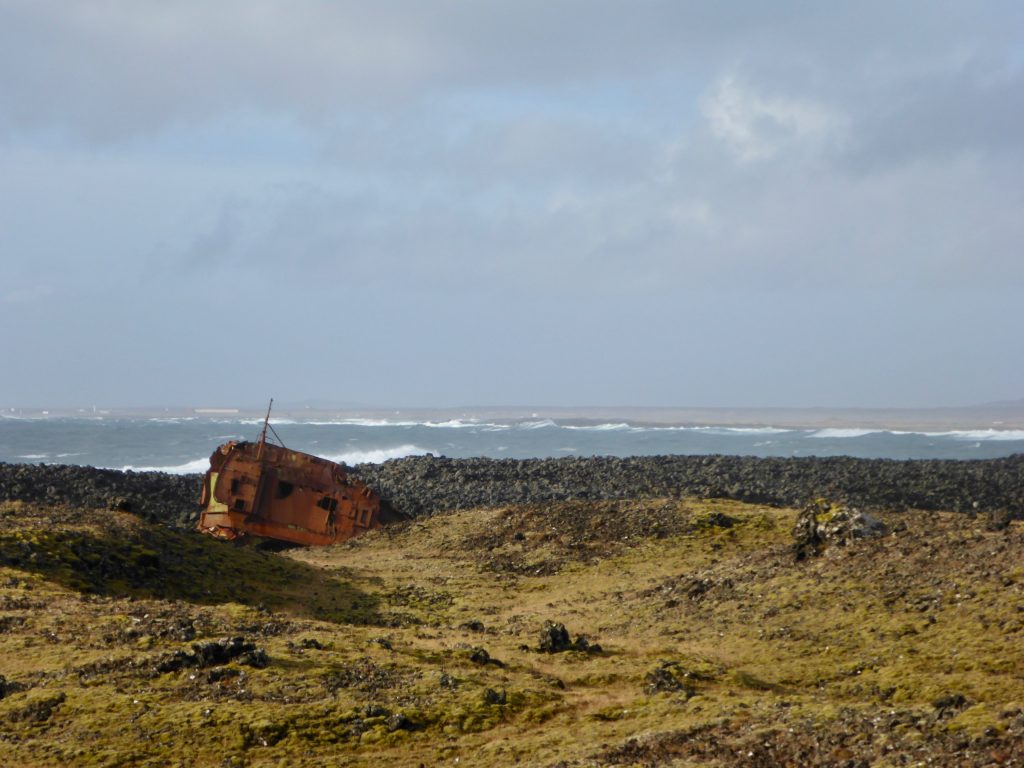 Following the ATV ride, we had lunch, then headed to the famous Blue Lagoon spa for a relaxing afternoon soak in the mineral-rich waters.
I felt a bit conflicted about the Blue Lagoon because it's a manmade natural wonder. The Blue Lagoon, we discovered, was created from a geothermal power plant's seawater run-off. As I learned during my trip, Icelanders love a hot soak and I suppose the local residents couldn't resist the allure of the heated, turquoise waters surrounding the power plant. They started bathing in it and discovered that the mineral-rich waters had restorative and healing properties.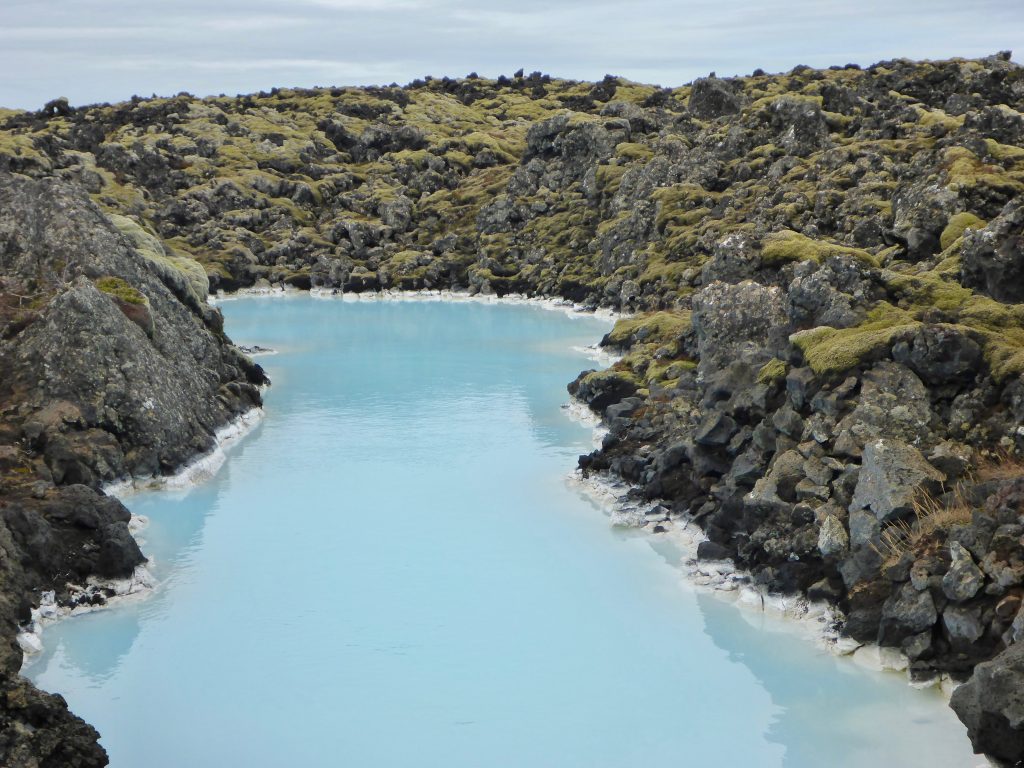 Although I normally prefer swimming to lounging around in hot waters, I thoroughly enjoyed my time in the Lagoon. The spa consisted of one giant pool, but temperatures varied in different places. Plus, it was really cool to feel how the mineral deposits created a smooth, enameled surface on the lava rocks and crevices filled with soft, silty mud.
Feeling refreshed and rejuvenated from my soak, I boarded the bus. We headed back to Rekyjavik for a farewell dinner and one last magical night in Iceland.