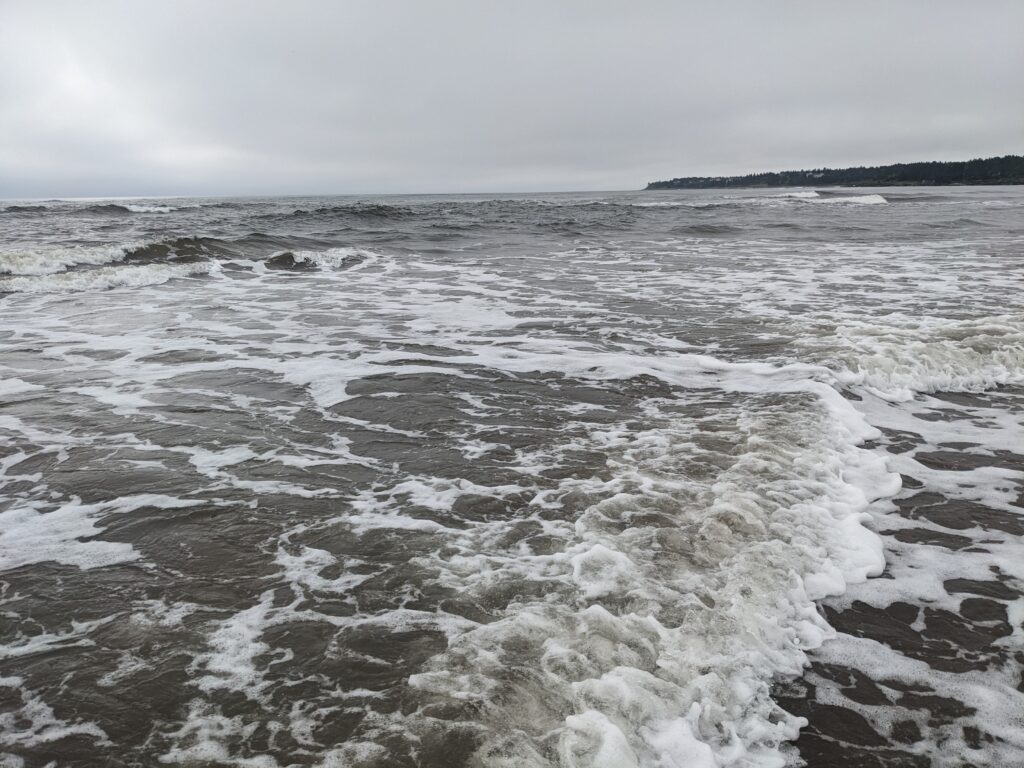 At the end of the summer, I took my first flight since Covid. We went to Halifax, a city I always wanted to visit. Landing in this new city I could immediately sense a difference, especially after living near fresh water for over ten years. The change was palpable. My tongue tasted salt in the air. Though I was visiting a different part of the Atlantic, it still felt comfortable and like home to me.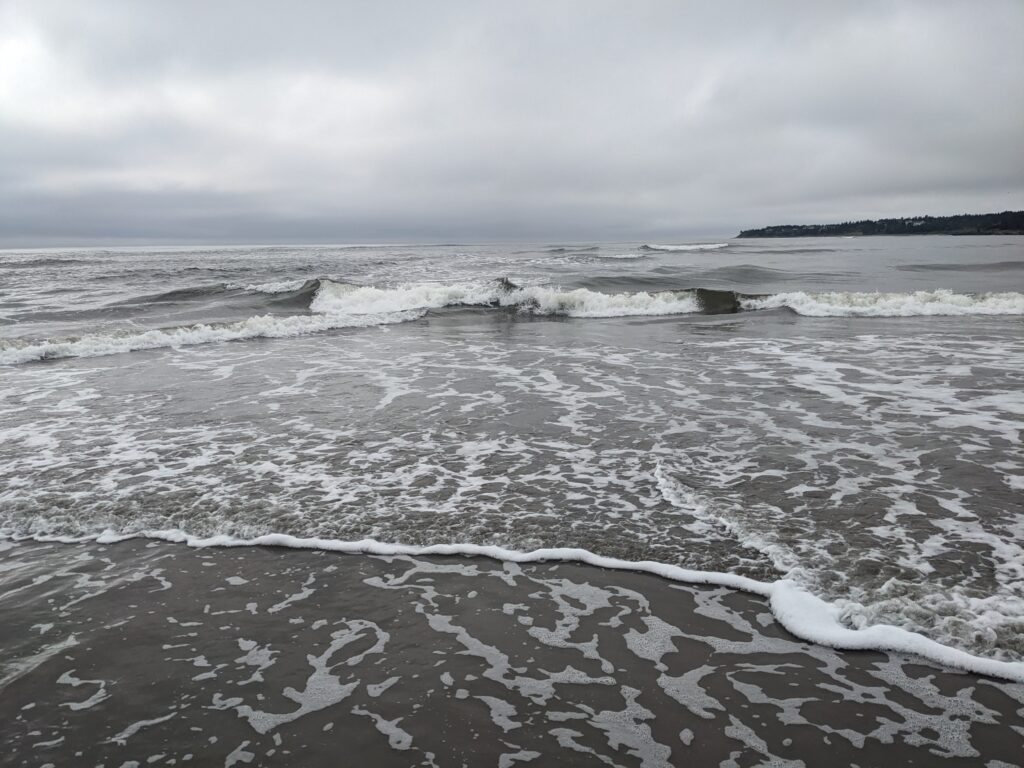 On our first full day we rode the ferry from Dartmouth to Halifax. My nostrils expanded to inhale the briny air. My lungs swelled, thirsty for more of the fresh, salty breeze surrounding us as we zipped across the water.
Two days later we drove to the iconic Peggy's Cove. Standing on the white rocks surrounding the lighthouse I reconnected and recharged with the sound of my soul. I reveled in the strong crashes of the waves against the rocks. The relentless shushing and cresting of one wave after another pressing against the shoreline.
The next day, eager for more time with the ocean, we spent the afternoon at the beach. Wind dusted up the sand and made it feel chilly, despite the bright sun. I still put on my bathing suit and went swimming. The frigid temperature of the water hurt my face, while refreshing me at the same time. I didn't last long, but it felt glorious.
Time was short the following day, but we managed to squeak in one last trip to the shore again. The sky was overcast. However, it wasn't windy and felt warmer. The water had been calm the day before. Now it was swirling and churning, the high tide rushing in. Once again reminding me of the many moods of the ocean and how mercurial she can be. Calm and smooth as glass one day. Still and freezing cold the next. Roiling and white-capped at other times. Yet, always with the same essential qualities to restore, recharge, and refresh.