After a morning spent traipsing through Thingvellir National Park and watching geysirs, we ended the day with waterfalls. Iceland is full of waterfalls, but I never tired of seeing them.
I loved watching the force of the falls and hearing the loud swishing noise of the water rushing past. I enjoyed feeling the mist on my skin, even when it was already wet and damp outside.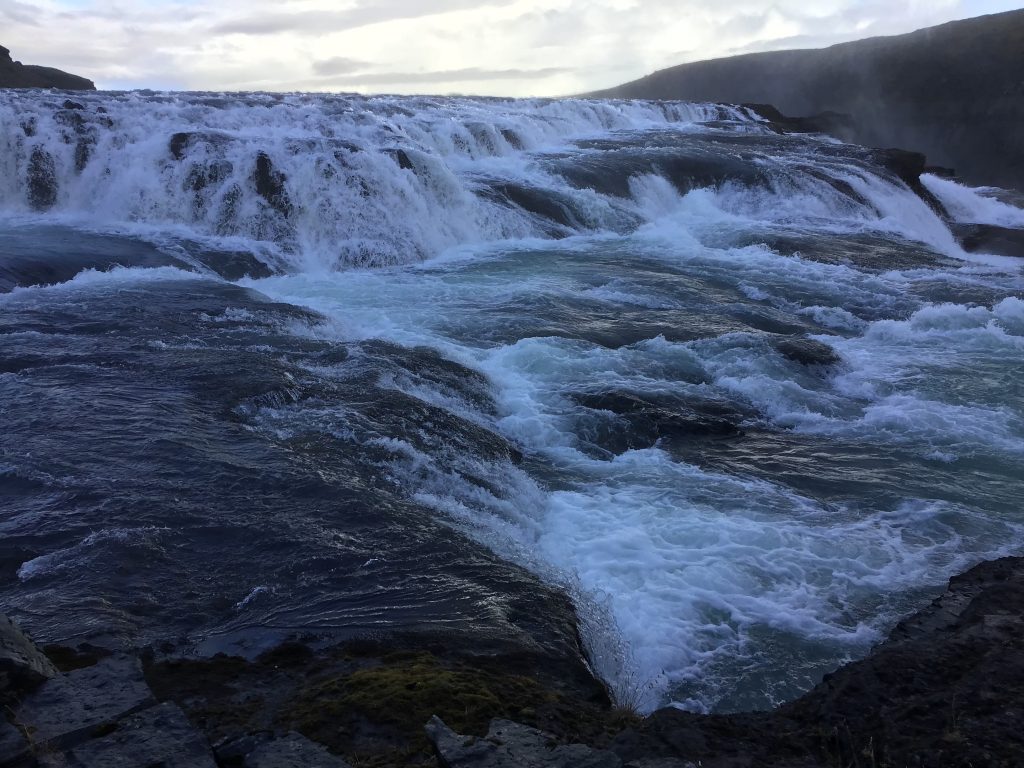 The famous Gullfoss was not my favorite, but I could see why it attracts so many visitors. Gullfoss literally means "golden waterfall" (gull = gold and foss = waterfall). Before you reach the falls, there's a statue and plaque to commemorate Sigridur Tomasdóttir, the woman responsible for saving Gullfoss from being sold to a private company that wanted to dam the falls to produce hydroelectricity. She and her sisters loved the falls deeply and created their own paths to show the falls to visitors. Her efforts and commitment eventually led to Gullfoss being protected.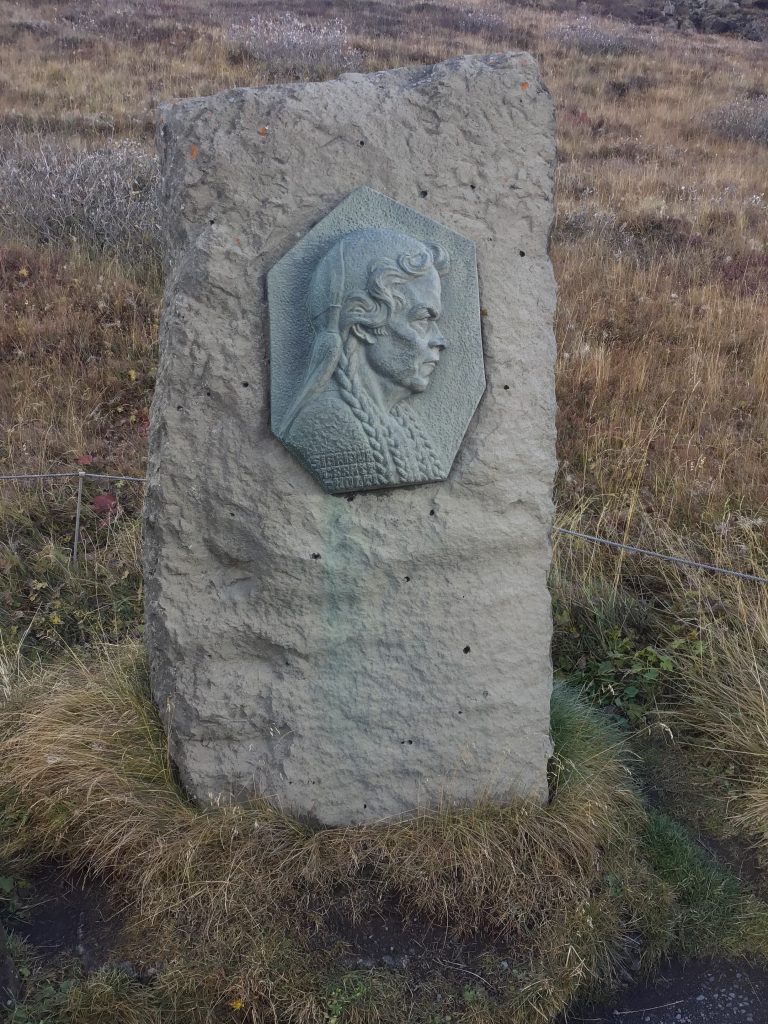 We were told Gullfoss was named for the many rainbows that appear over the falls when it's sunny out. The day we went was gray and overcast, but we did get one beautiful rainbow right before we left. My picture of the rainbow is not that impressive so I didn't display it on this post.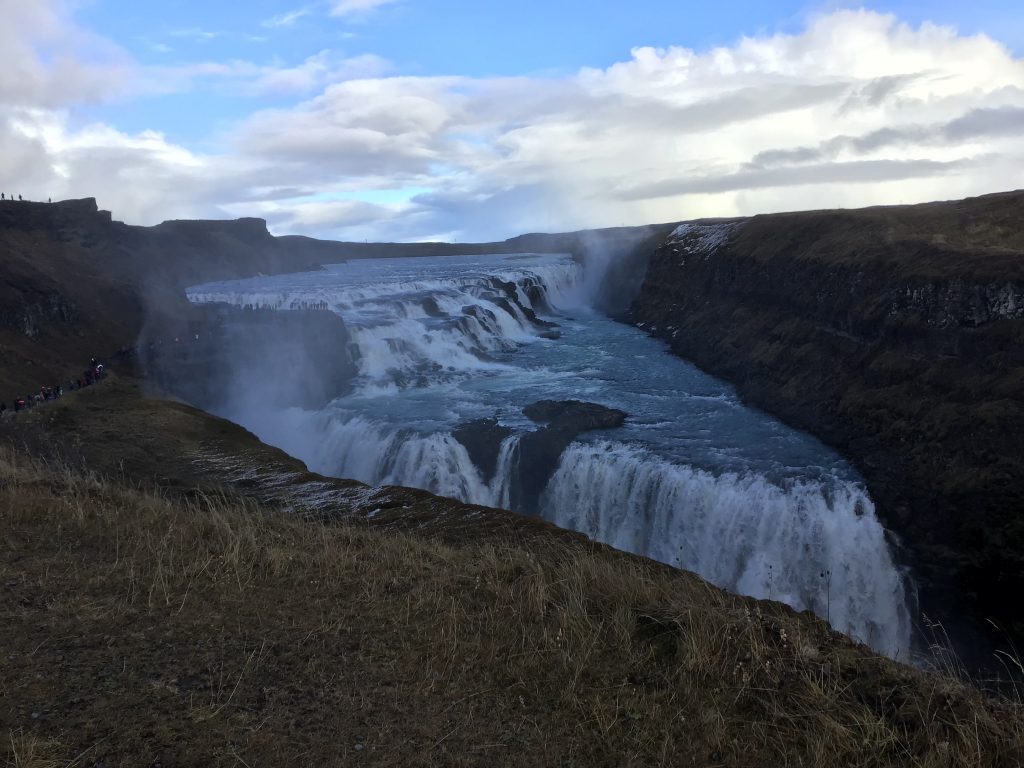 We left Gullfoss and stopped at one last waterfall to end the day. Although this one was smaller than some of the others we saw, I was enchanted by the name even before I saw it. Faxifoss, which means Horse's Mane Waterfall, was impressive in its own way. It even had a small "ladder" built on the left side of it to help the spawning salmon make it upstream.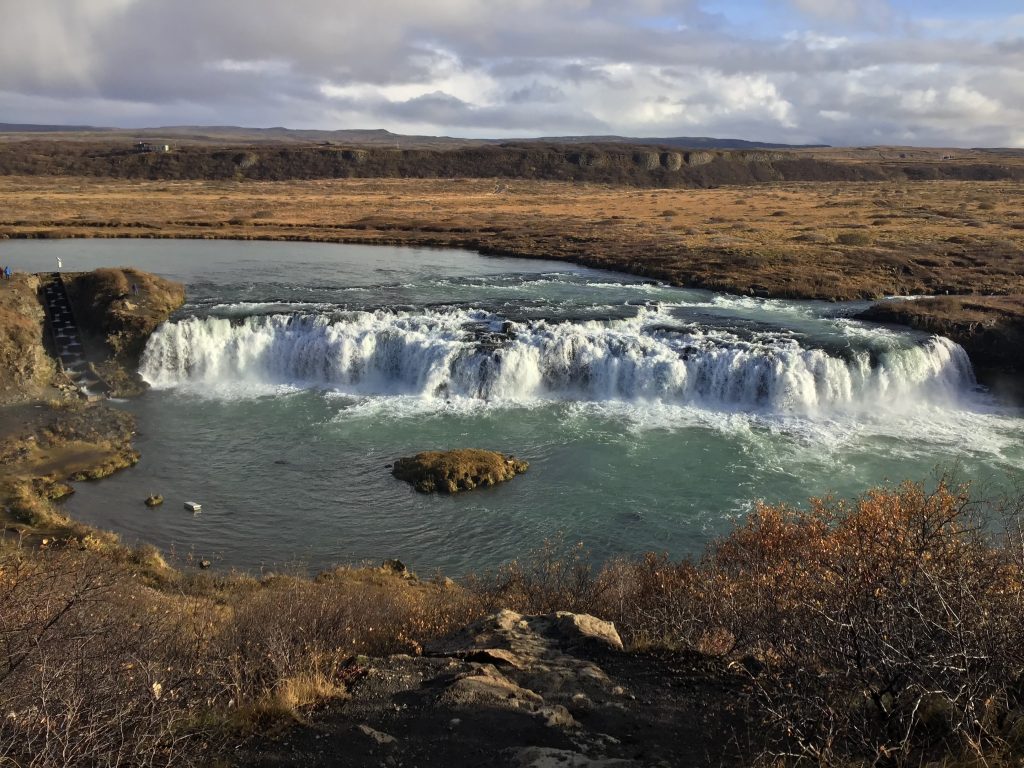 There was another rainbow at Faxifoss, but it was too far away from the falls to get both in the same picture.
Stay tuned for more waterfalls in the southern part of Iceland and an incredible black sand beach with basalt columns. We even got to walk behind one of the falls, Seljalandsfoss!