Our first day in Akureyri started with a bus ride to Myvatn, an area with a lake surrounded by geothermal activity. We learned about the area in the visitor centre. After we met a local bread maker who cooked the dough in geothermal hot pockets, rather than using an oven! Containers of bread dough are placed in crates and then lowered into holes. The holes are covered and the dough is left to cook in naturally-generated heat. Later that day we tasted the bread. It was rich, brown bread, a bit sweet and extra delicious when smeared with Icelandic butter.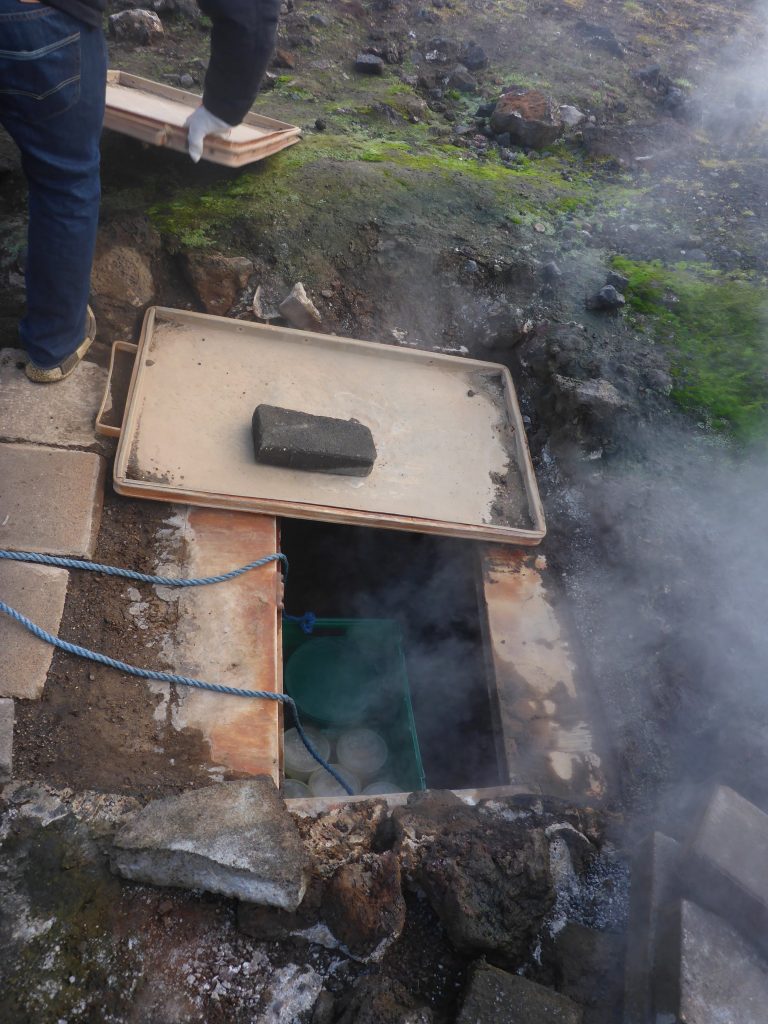 After the bread maker, we went to Hverir, a geothermal spot. The bus ride was short, but it felt like we had been transported to another world. A reddish, muddy landscape spread out before us in stark contrast to the snow covered hills surrounding the area. The air was hazy with pungent, sulphur-scented smoke.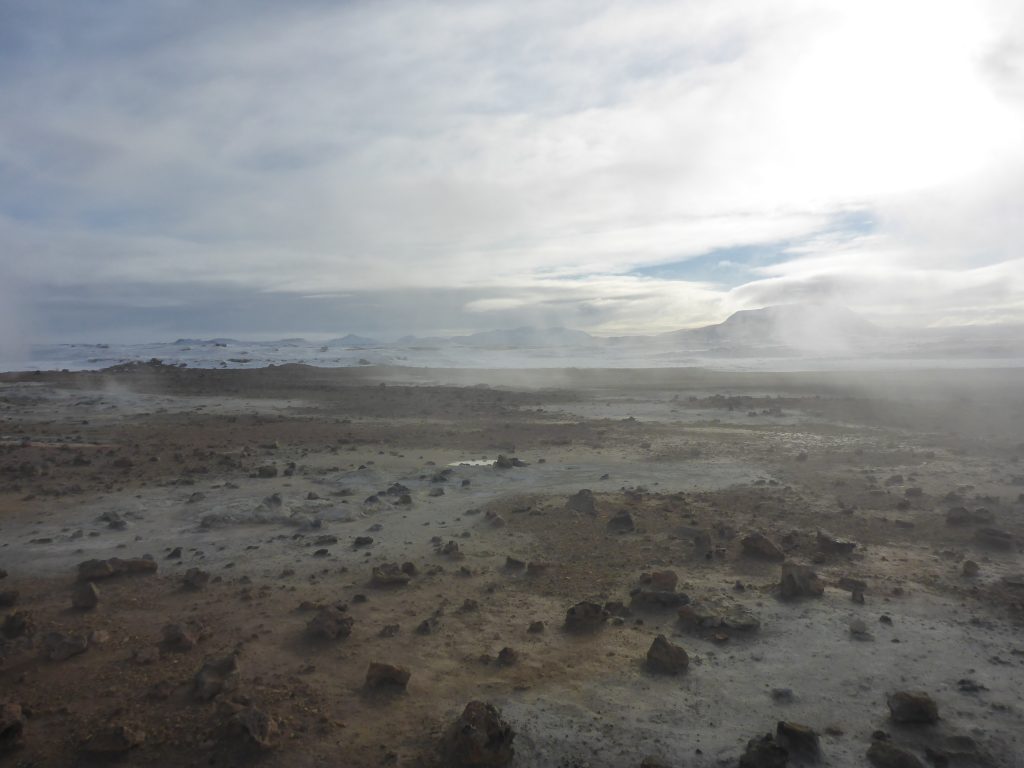 We were given special booties to cover our shoes and protect them from the soft, viscous mud. While tromping through a particularly muddy patch, the suction of it pulled off my booty. Needless to say, my shoes didn't stay clean. erp.
Despite the snow surrounding us, Hverir was boiling hot, literally! Some of the mud holes were bubbling. We were cautioned to stay on the trails. The ground and mud were hot enough to get a severe burn.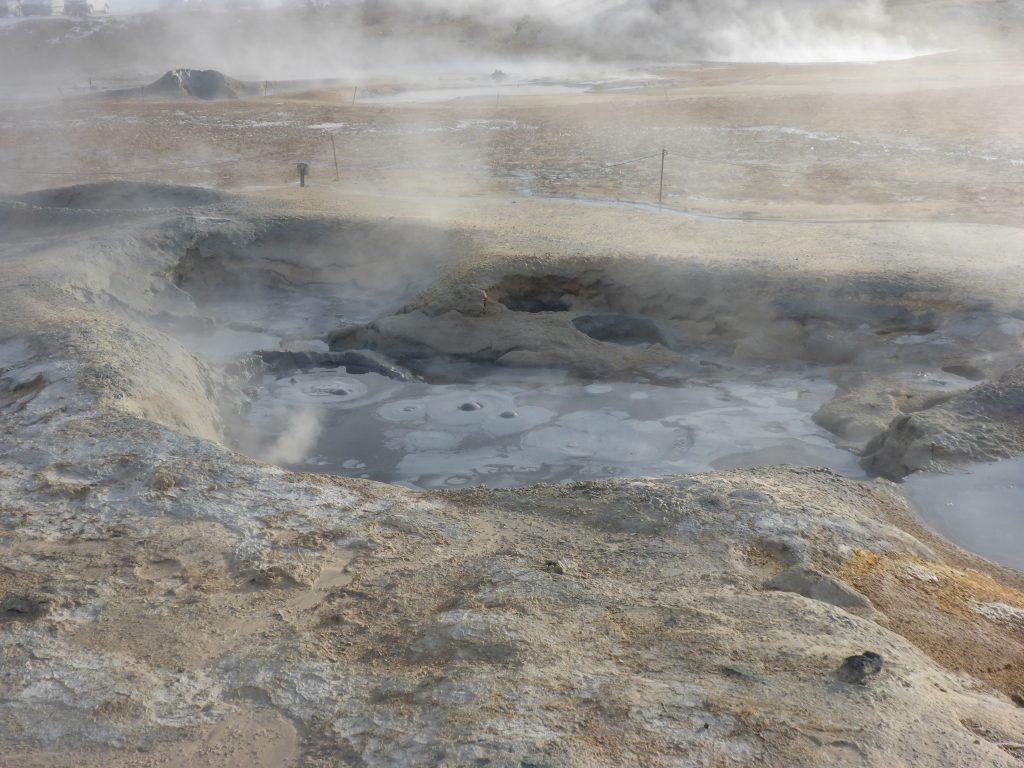 After Hverir, we stopped at another scenic view point. It was a cold, crisp day and most of the land was covered with a soft dusting of fresh, white snow. Having lived in cities for most of my life, it's always a treat to see unspoiled landscape stretched out before me.
After we visited one of two spots in Iceland where you can see two tectonic plates touching each other. In the other spot, which we visited a few days later, the plates are 6km apart. But in this spot, the plates were almost touching and we could stand with one foot on each plate. It might just look like another craggy rock crevice, but these are tectonic plates.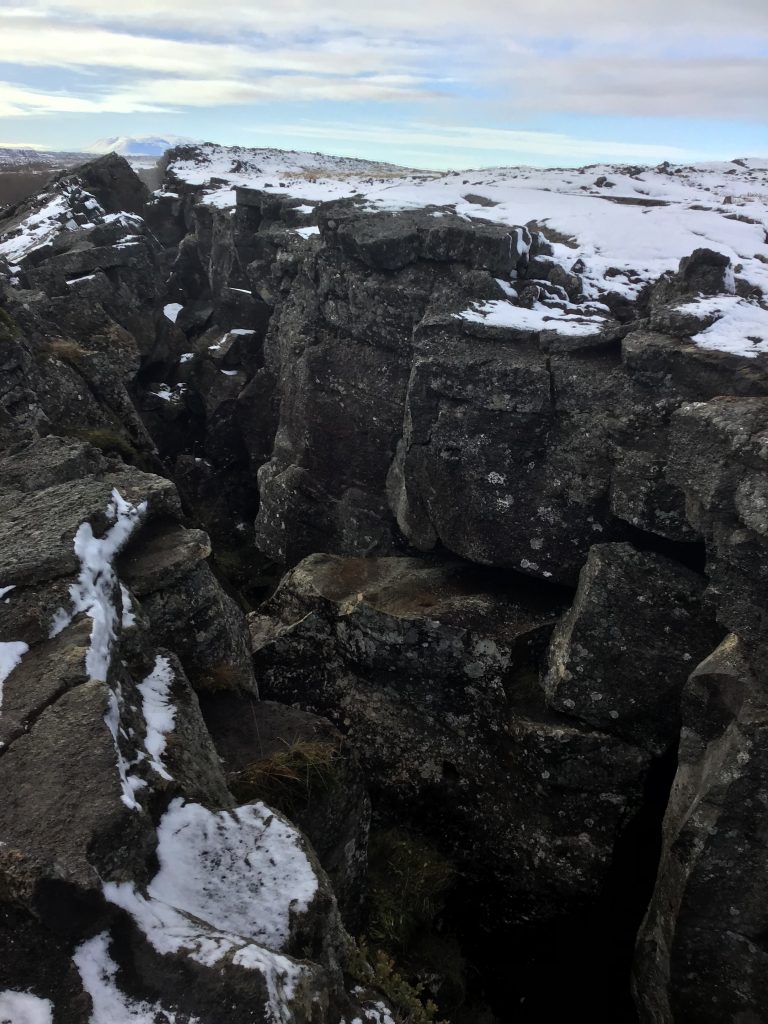 Stay tuned for the next posting: Dimmuborgir, the "dark city," pseudo craters, and the legendary Godafoss, "waterfall of the gods."
Read more about the trip to Iceland here.